Britney Rowell
We are so excited to present Azarue's bride, Britney Rowell!! Britney and Mack were married on November 22, 2017, at the Made in the Shade courtyard in Jefferson, Texas. They met at their work when he helped her unload some beverages for a wedding and little did they know a year later, they would be planning a wedding of their own!
One chivalrous gesture sparked what would be a lifetime of love and happiness!
He proposed on their 1 year anniversary at a beautiful home his parents were remodeling. When they walked her daughter to the door, both sets of families were there and by the time she turned around, Mack was already on one knee! Can you guess what Britney's answer was?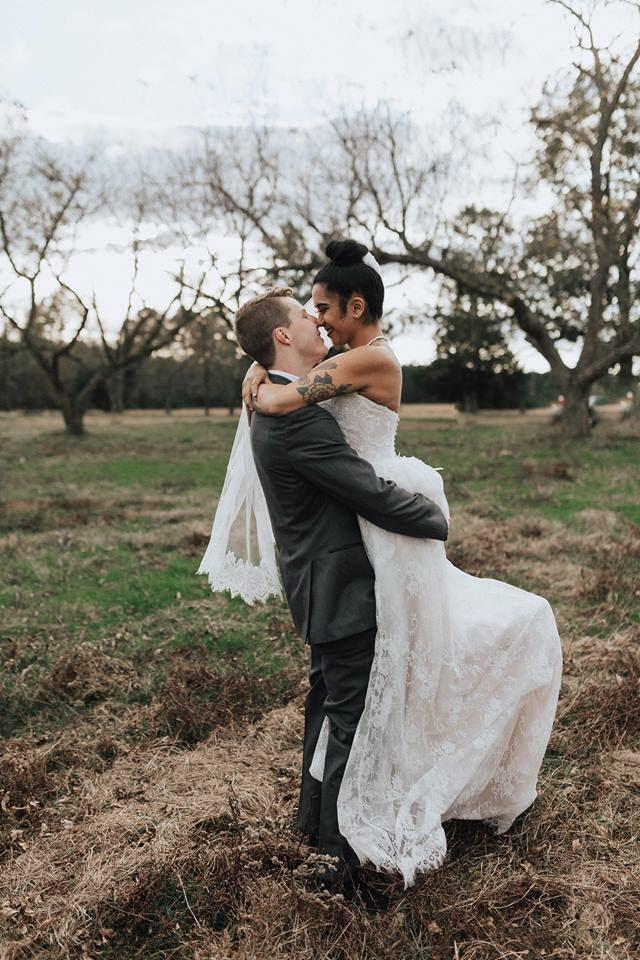 It came time to find her dress and she knew she had to come to Azarue's! She wanted something simple and boho to go along with the greenery and subtle beauty of her wedding. Britney knew it was the one when she couldn't imagine herself leaving without it. Her favorite part about the dress was the eyelash lace on the train and the subtle sparkle of the clear beads and pearly shine!
"I wanted to wear it every second of every day until my big day! It had the perfect vibes for my big day and it just screamed at me!"
The big day arrived and it was absolutely magical! Britney's first look with her husband to be was her favorite moment. Seeing him in his tux and his face when he saw her in her dress was just perfect!
Brit's advice to other brides: "Plan what you as a couple want. Take the help and advice you can get, but know it's your guy's big day and not everyone else's. Do what you and your fiancé want to do. Don't let the stress keep you from enjoying it. As far as your dress, know your budget because you might find a dress you love that is way out of your price range!"
"Oh! darling, if you leave me, I'll never make it alone…"
Congratulations to Mr & Mrs. Brown!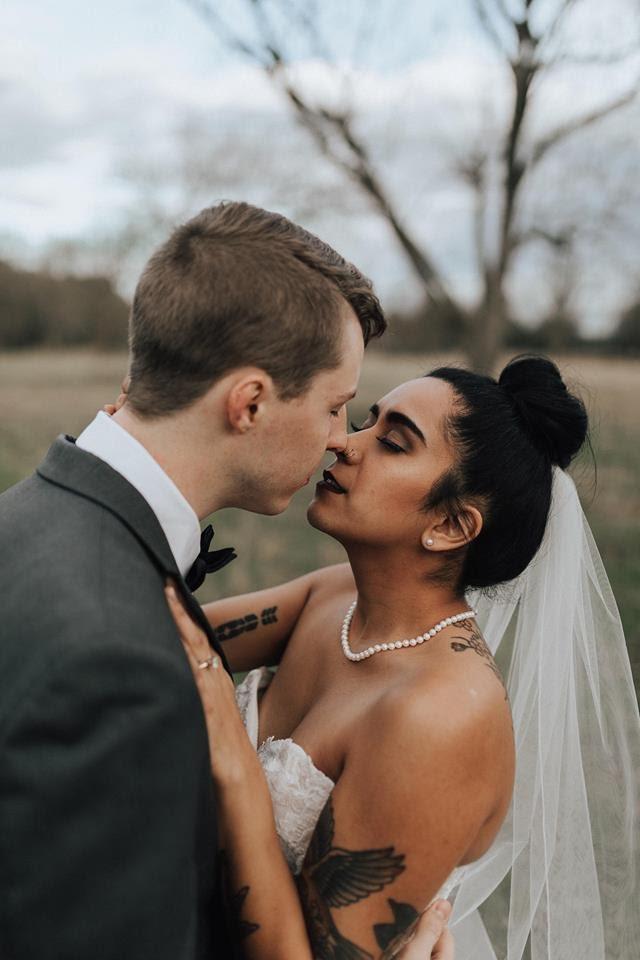 Dress & Veil: Azarue's Bridal & Formal
Bridal Consultant: Cassidy Priest "She knew before I did that the dress I tried on and ended up leaving with, was the one!"
Makeup: Allie Dowdall
Hair: Kayleigh Smiley
Photographer: Dalton Smiley & Aleksandra Laminack
Venue: Made By the Shade Boutique – Jefferson, Tx
Florist: Blossoms – Shreveport, LA
Caterer: Bull Dog Pizza, Jefferson TX
[llas_like id="2″] [llas_share id="2″]
[DISPLAY_ULTIMATE_SOCIAL_ICONS]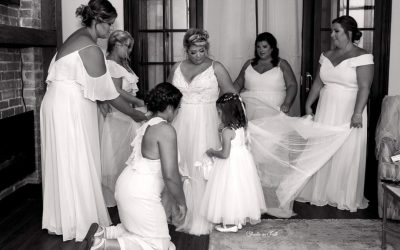 Morgan Bravo's Elegant Vintage Wedding By: Sarah Ramsey We are so excited to introduce Azarue's bride, Morgan Bravo, in this week's blog post! Morgan's wedding was absolutely stunning in every way with an extraordinary venue, a sentimental first look, and an exciting...
Follow us on Instagram @azarues
[ap_instagram_feed]