STANDARD APPOINTMENT
Our "Standard Appointment" is an hour and a half appointment where you will be greeted by your personal stylist and seated in a secluded section of the bridal salon, tailored to your specific needs! *Accommodates up to 5 guests*
Request an APPOINTMENT
Thank you for requesting an appointment to find your dream dress with us!
We are SO EXCITED to meet you and help you find the perfect gown! Finding your wedding gown is a special moment that you will remember forever, so come to your appointment with an open mind and be ready to fall in love, again!
Please be as specific as possible when requesting an appointment as it will allow us to serve you better. When selecting a Desired Price Point, please choose the selection that tells us your MAX budget you want to spend on your gown as you will be shown all price points below that as well. With this being as accurate as possible, it really helps us schedule you properly. 
Appointments are an hour and a half, allowing you to explore our expanded selection of gowns which might take longer than other boutiques. Please arrive on time for your appointment. If you are running late, your appointment time will not expand beyond the original end time. If you arrive early, please allow us to finish with our current bride. In most cases, there will be appointments immediately before and after yours. Feel free to look around – There is so much to see!
While there is no charge for a standard appointment, we do require a pre-authorized credit card to reserve your dressing room for a weekend appointment as these are our busiest days. No charges will be made to your card for the reservation, but there is a $50 fee if you do not show up to your appointment or fail to cancel 48 hours prior.
Visit the Before You Book link for more details and helpful tips for your appointment.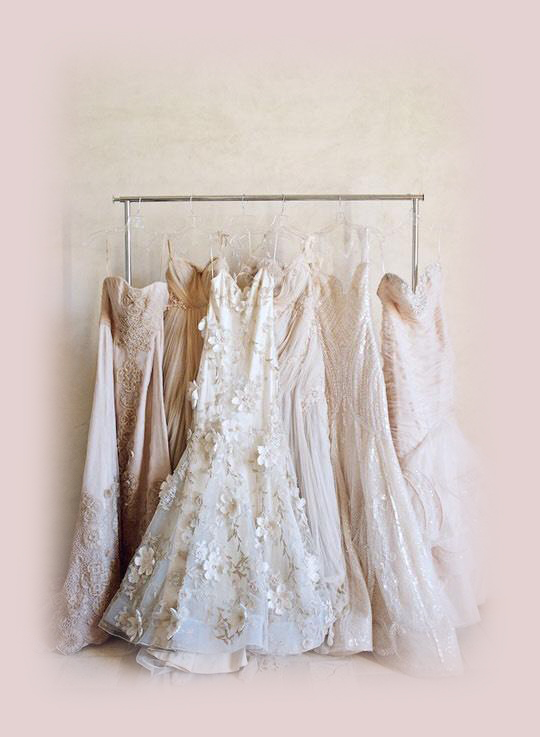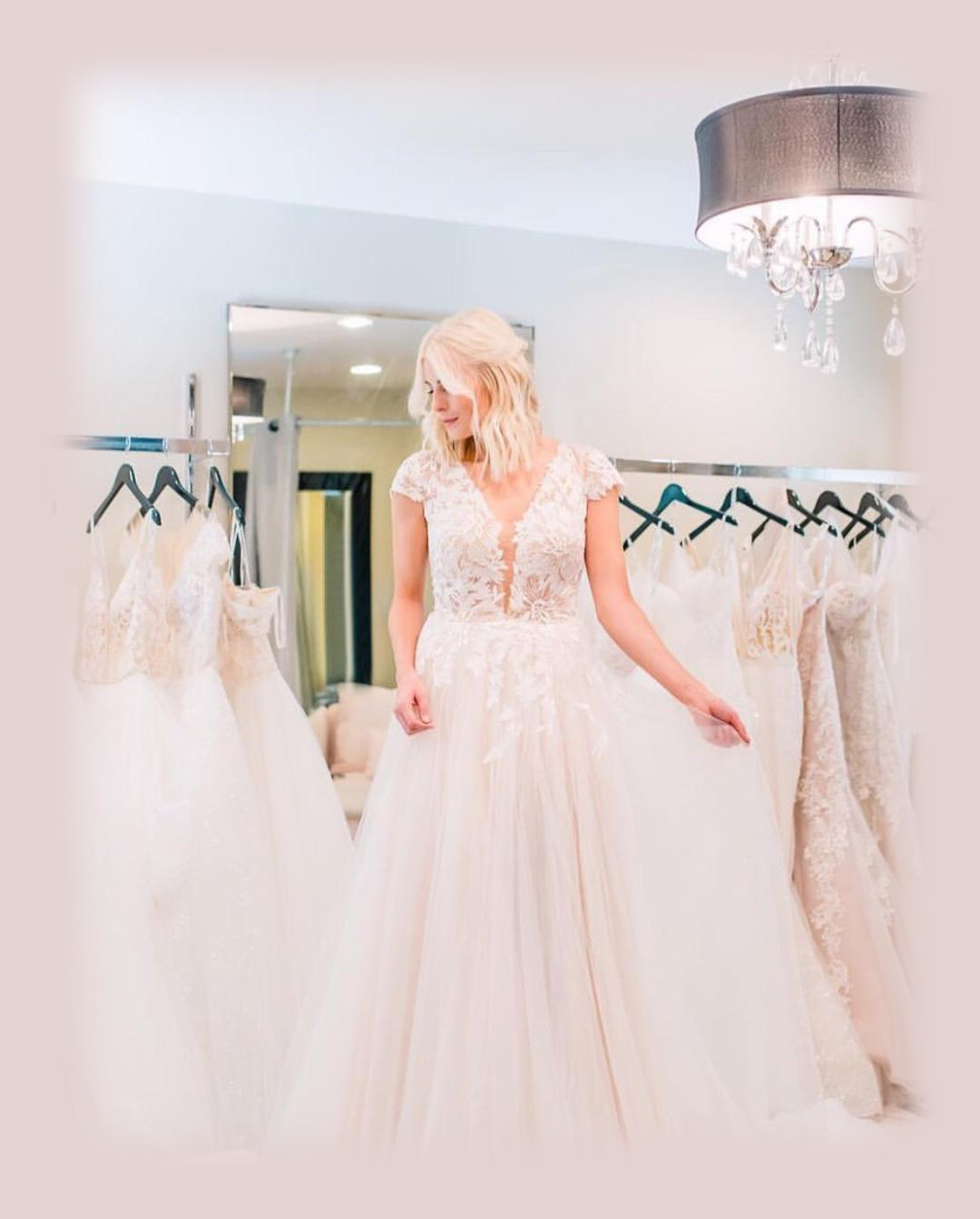 Store Hours: 
Monday – CLOSED
Tuesday – Friday 11am-6pm
Saturday 10am-4pm                                                                                                                                                                                                                                                                                                                                                              Sunday 2pm-5pm 
Private Appointment
Prearranged Private Appointments are available NOW! During a Private Appointment, the Bridal Salon will be exclusive to you and your bridal party. A personal stylist will assist with gown and accessory selections during the two hour appointment, light refreshments and champagne are also included. Please call 318.746.0210 for more details. Private Appointments cannot be scheduled through our online appointment request form.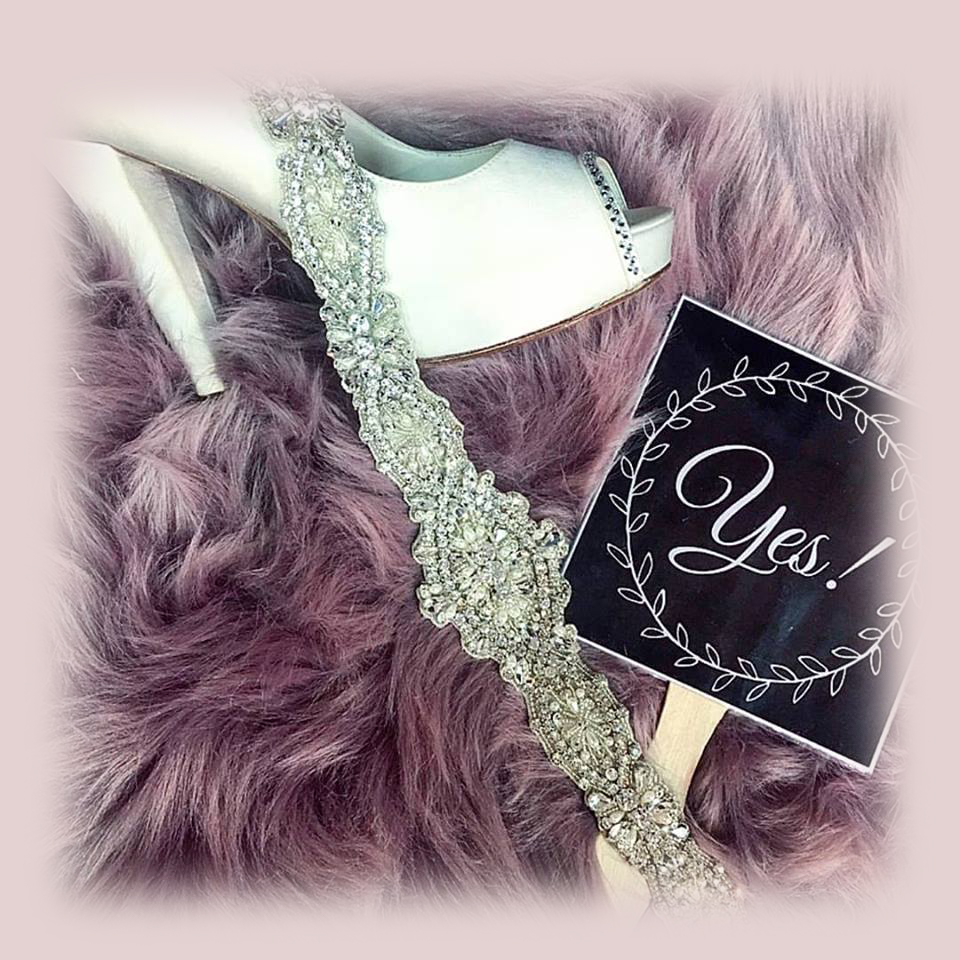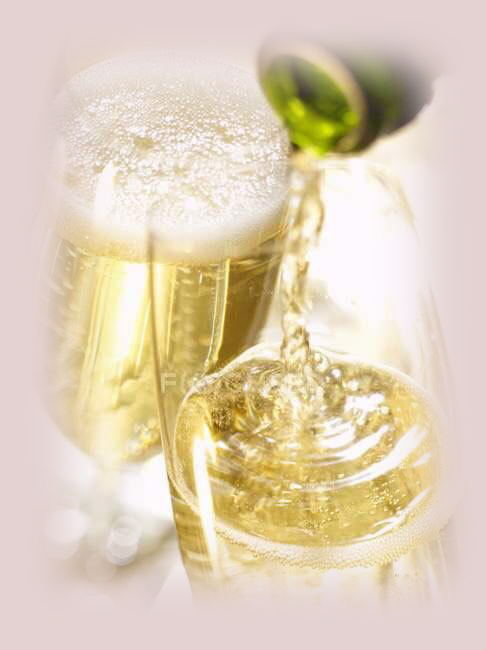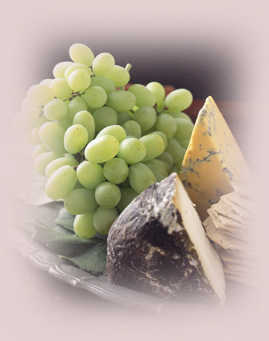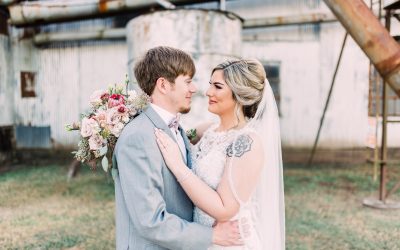 Kristen WhiteThis week we would like to introduce Azarue's bride, Kristen White! Kristen is celebrating her one year anniversary with her husband, Cory!Kristen and Cory met in 2012 at the boardwalk movie theater. He was the first person she saw when she went in for an...
Follow us on Instagram @azarues