No appointment is required to shop for your Dream Dress!
COMING SPRING 2023
Exclusive VIP Appointments
Dress Pick-Up Appointment:
If we have notified you that your gown is in! YAY!
We kindly ask that you bring no more than 2 guests for your Pick-up Appointment. 
No children are permitted in appointments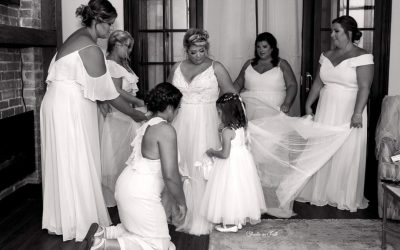 Morgan Bravo's Elegant Vintage Wedding By: Sarah Ramsey We are so excited to introduce Azarue's bride, Morgan Bravo, in this week's blog post! Morgan's wedding was absolutely stunning in every way with an extraordinary venue, a sentimental first look, and an exciting...
Follow us on Instagram @azarues