We want to hear from you
We are here to help you find your dream wedding dress, no matter who you are, who you love, or what your vision is!!
Location
Azarue's Bridal & Formal
450 Benton Road
Bossier City, Louisiana 71111
Store Hours
Due to covid-19 We have modified our hours
Tuesday: 11am-1pm phone lines & curbside ONLY
Friday: 11am-4pm Appointment ONLY
Saturday: 10am-4pm Appointment ONLY
Contact Us
(318) 746-0210
Driving Directions ext. 300
custservice@azarues.com
Special Events
During Covid-19 closure, our phone lines will be open every 
Tuesday from 11am-1pm for questions and payments.
We will also be offering curbside pickup for layaway items.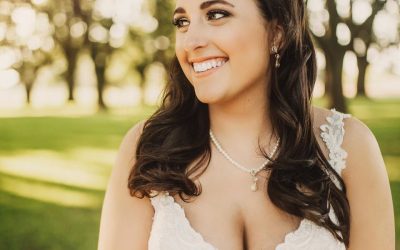 To kick our blog back off, we are introducing Azarue's bride, Macie McClure! Macie married the love of her life, Will, in September of 2019. Macie and Will met when they were only 12 years old at a Casting Crowns concert and she though he was so cute! A couple of...
Follow us on Instagram @azarues